Introduction
Microcrystalline waxes are a type of wax produced by de-oiling petrolatum, as part of the petroleum refining process. It is characterized by the fineness of its crystals and is a higher molecular weight saturated aliphatic hydrocarbon. The elastic and adhesive characteristics of microcrystalline waxes are because of its branched chain components. This wax has affinity for paraffin wax and mineral oil due to which it is widely used in oil-based formulations in the cosmetic / pharmaceutical industry. Micro waxes add structural strength and lustre to the final product.
Applications
Microcrystalline waxes are ideally suitable for manufacture of:
1

Cosmetic Creams,

2

Lotions

3

Pharmaceutical Ointments

4

Petroleum jelly.
They are also used in lipsticks, balms, pain rubs, gloss and chewing gums.
Final product utilization:
•

Adhesives

•

Cables

•

Candles

•

Chemical industry

•

Corrosion protection

•

Crayons

•

Packaging

•

Pipe wrap tape

•

Plastic and Polymers

•

Industrial products

•

Personal care industry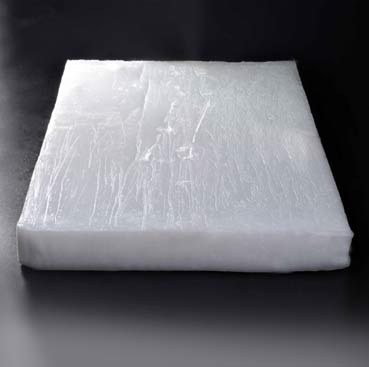 Packing
25 kg / 30 kg Cartons or Bags.
Indian Pharmacopoeia [IP]
British Pharmacopoeia [BP]
United States Pharmacopoeia [USP]
European Pharmacopoeia [Ph. Eur.]
| | |
| --- | --- |
| HS code | 2712.9090 |
| INCI name | Microcrystalline Wax / Micro Wax |
| CAS number | 63231-60-7 |
| Physical state | Solid slabs |
| EC number | 264-038-1 |