Synonyms
| | | |
| --- | --- | --- |
| White Beeswax | Yellow Beeswax | Cera Alba |
| Cera Flava | White Wax | Yellow Wax |
| Polish Wax | Hair Styling Wax | |
Natural Beeswax
Beeswax is a natural wax produced in the beehive of honeybees of the genus Apis. It is mainly esters of fatty acids and various long chain alcohols. Our cosmetic / pharmaceutical grade Beeswax is pale yellow, smooth, highly refined wax with emollient, soothing and softening properties.
Applications
We provide different levels of viscosity which permit a wide range of use in:
1

Beeswax finds varied applications in the pharmaceutical industry viz. ointments, balms, soft-gel, creams and in the cosmetic industry viz. creams, lip jellies, pomades, lipsticks etc.

2

Extraordinarily emollient, safe for soothing and softening, Beeswax helps the skin retain its moisture.

3

Beeswax works particularly well in balms, where it is extremely effective on small areas, forming a protective barrier especially on dry skin areas.

4

Also used in haircare and hair-food formulations, foot care, ayurvedic and herbal care products, pharmaceutical sutures, car-care cleaning products and candle making.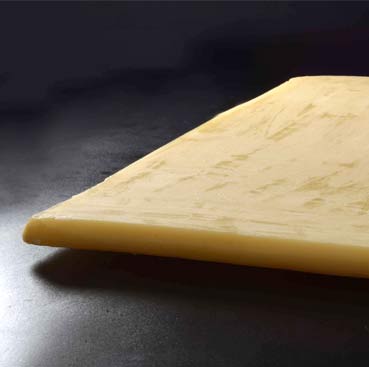 Packing
Beeswax in slab form packed in 25 kg Cartons.
Pharmacopoeial Compliance
Indian Pharmacopoeia [IP]
British Pharmacopoeia [BP]
United States Pharmacopoeia [USP]
European Pharmacopoeia [Ph. Eur.]