Synonyms
| | | | |
| --- | --- | --- | --- |
| Fully Refined Paraffin Wax | Candle Wax | Hard Wax | Blending Wax |
Introduction
Paraffin wax is a mixture of solid hydrocarbons of high molecular weight, which are obtained from crude petroleum. It is characterized by relatively large crystals which are insoluble in water or alcohol & sparingly soluble in benzene, turpentine, chloroform, ether, carbon disulfide and oils. It is also miscible with fats.
Applications
Paraffin Wax is ideally suitable for use in cosmetic formulations like creams, ointments, balms and also used in various lip care and foot care formulations. Other uses include various pharmaceutical formulations and manufacture of petroleum jelly. Paraffin Wax is widely used in the making of premium quality candles.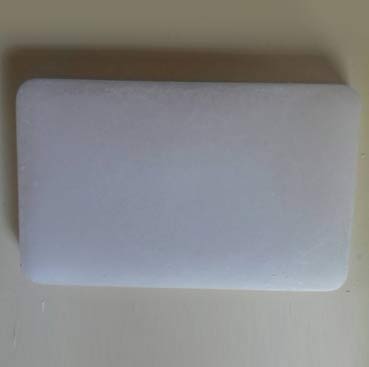 Packing
25 kg / 50 kg Cartons or Bags.
Typical Properties
Sr. no.
Typical properties
Test Method

Specification

Fully refined
58 - 60 °C
Fully refined
60 - 64 °C
1
Colour
Visual
White
White
2
Odour
--
Characteristic
Characteristic
3
Oil content
ASTM D 721
Less than 0.5 %
Less than 0.5 %
4
Melting point, °C
BP / Ph. Eur.
58 – 60
60 – 64
5
Needle penetration at 25 °C (0.1 mm)
ASTM D 1321
15 - 65
15 - 55
6
Acidity and Alkalinity
BP / Ph. Eur.
Complies
Complies
7
Sulphated Ash
Indian Phar.
NMT 0.1 %
NMT 0.1 %
8
Polycyclic aromatic hydrocarbons
BP / Ph. Eur.
Complies
Complies
9
Sulfates
BP / Ph. Eur.
Complies
Complies
10
Readily Carbonisable substances
USP
Complies
Complies
Indian Pharmacopoeia [IP]
British Pharmacopoeia [BP]
United States Pharmacopoeia [USP]
European Pharmacopoeia [Ph. Eur.]
| | |
| --- | --- |
| HS code | 2712.20.00 |
| INCI name | Paraffin |
| CAS number | 8002-74-2 |
| Physical state | Solid slabs / pellets |
| EC number | 232-315-6 |