Synonyms
White Oil

Heavy Liquid Paraffin

Light Liquid Paraffin

Heavy Mineral Oil

Light Mineral Oil

Heavy Paraffin Oil

Light Paraffin Oil

Paraffinum Liquidum

Paraffinum Perliquidum
Introduction
Mineral Oils are colourless, odourless mixtures of saturated liquid hydrocarbons obtained from the distillation of petroleum. Our Mineral Oils are Paraffinic in nature and we offer a wide range for viscosities for varied applications.
Our Unimin range of cosmetic / pharmaceutical grade Mineral Oils are highly refined, and tailor made for skincare and hair-care formulations.

These products are treated for harmful polycyclic aromatic impurities and they pass the Polycyclic Aromatic Hydrocarbon test along with other purity norms in the Pharmacopoeia and comply with all the Regulatory requirements as per the European commission and USFDA.

They do not support pathogenic bacterial growth and due to this property, they become ideal blending bases for Pharmaceutical / cosmetic applications.

Having excellent lubricating property, it can be used as a general-purpose lubricant.

Characterized by a high viscosity index, our White Mineral Oils keep stable viscosity at extreme temperatures.
Applications
We provide different levels of viscosity which permit a wide range of use in:
1

Baby / bath oils

2

Cold creams & moisturising creams

3

Lotions

4

Suntans / sunscreens

5

Antibiotics

6

Eye make-up

7

Gelatin capsules

8

Protective coatings for fruits and vegetables

9

Soaps and detergents

10

Anti-static coning oils
11

Knitting oils

12

Textile auxiliaries

13

Dyes and Dye intermediates

14

Flexible Intermediate Bulk Container (FIBC)

15

Leather chemicals and fat liquors

16

Specialty chemicals

17

Perfumery chemicals

18

Coatings and polished

19

Ink chemicals

20

Softener during plastic processing
LIQUID PARAFFINS / MINERAL OILS ARE USED IN THE PHARMACEUTICAL / FOOD INDUSTRY FOR THE LUBRICATION PURPOSE OF:
Medical instruments

Filling / packaging machines in the food industry

Compressor cylinder in the beverage industry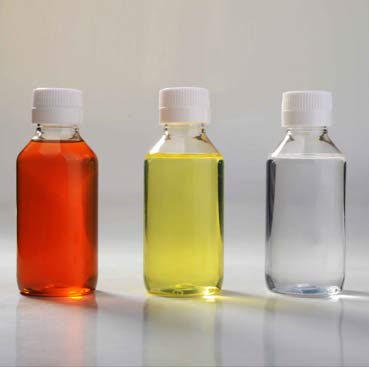 Characteristics of White Mineral Oils
Bright, clear, colourless, tasteless, non-fluorescent liquid

Stable to light and oxidation.

Soluble in Chloroform, Solvent Ether and Volatiles oils.

Insoluble in water and alcohol

Miscible with most fixed oils and hydrocarbons.

Very low aromatic, sulphur and nitrogen content and free from oxygen and halogen derivatives thus having a low impurity profile

High thermal and chemical stability

Low volatility

Low aromatic and sulphur content

Good demulsibility and antifoaming characteristics

Excellent aesthetics
| | |
| --- | --- |
| Closed-mouth MS drums (metal barrels) | 170 kg, 175 kg, 190 kg, 195 kg, 200 kg |
| Closed mouth HMHDPE drums (plastic barrels) | 170 kg, 175 kg, 190 kg, 195 kg, 200 kg |
| Flexibag | 20000 kg |
| IBC | 825 kg, 830 kg |
| | |
| --- | --- |
| Closed-mouth MS drums (metal barrels) | 210 lit., 235 lit. |
| Closed mouth HMHDPE drums (plastic barrels) | 210 lit., 235 lit. |
| Tanker loads | 15000 kg, 20000 kg |
| | |
| --- | --- |
| HS code | 2710.19.90 |
| INCI name | Parffinum liquidum |
| CAS number | 8042-47-5 |
| Physical state | Liquid |
| EC number | 232-455-8 |
| REACH Registration No. | 01-2119487078-27-XXXX |